Arlo Pro 3 floodlight camera is a wire-free outdoor floodlight camera that delivers a 2k high-resolution video quality with HDR. It has colour night vision with a bright floodlight. It offers smart motion alerts and you will receive notifications for people, vehicles or packages. It also includes a 30-day cloud recording. And you can zoom in to see the tiniest of details with this security camera. Whether it is day or night, there will be no distortion. The best part is that it has a 6 months battery life, you would be charging it only two times a year.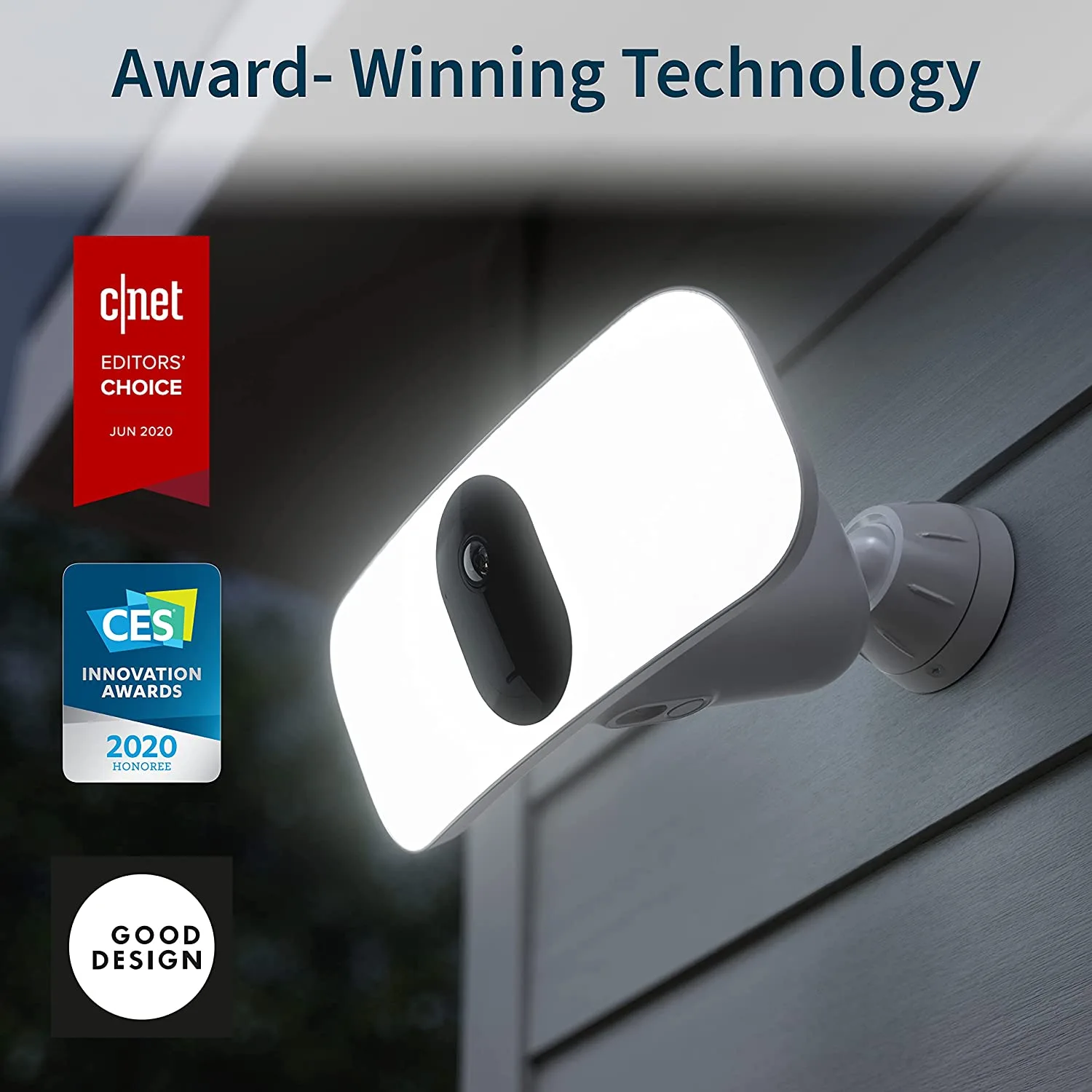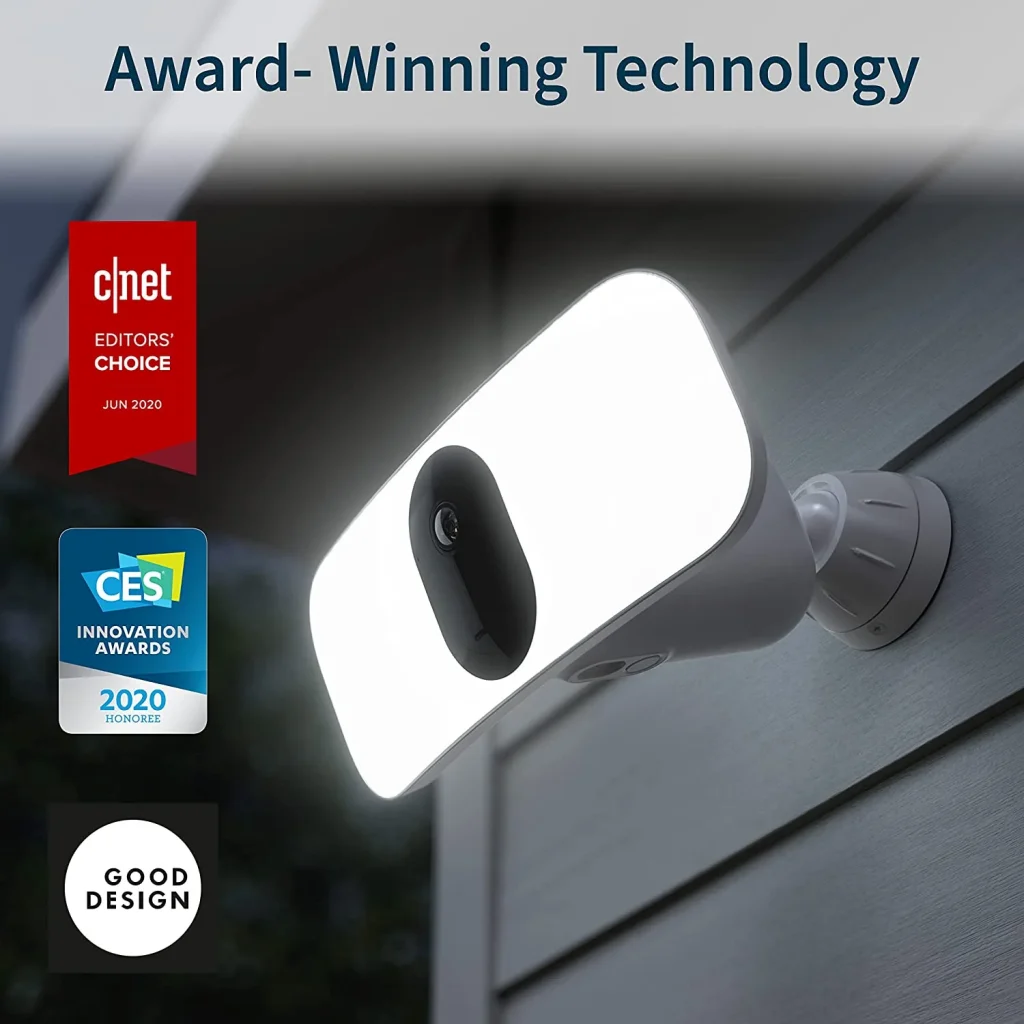 The Ultimate Protection
This security camera covers every corner of your house, whether it is an alleyway or driveway. Installing Arlo pro 3 floodlight camera is easy and there is flexibility to get the view right. There is an emergency feature as we talked about before that will notify you each time it senses movement.
There is literally nothing that can be missed with a wider view security camera like this. It offers a high resolution wide 160-degree angle view, that not even a bumble bee can get away with. You are able to see the faces of people and license plates in high quality with an Arlo Pro 3 floodlight camera. It is like having a third eye that sees all. It is responsive and gives you ultimate peace of mind and a stress-free experience. It offers you 24 hours coverage and you can have control of your camera from anywhere around the world.
Intelligent Design
This no hub design speaks for itself. You just have to connect it with the Wifi and you are good to go. Arlo Pro 3 floodlight camera is weather-resistant, meaning whether it's hot or cold, raining or snowing, this camera can withstand any force of nature. Its outdoor motion sensor lights illuminate your home with 2000 lumens of brightness up to 3000 lumens through an outdoor magnetic charging cable. Attaching the camera is pretty easy, you might require mounting plates if you don't already have it. It is very well made, requires no extra effort to install and gives you confidence that you own something of a very high value.
Lighting Configurations
You can configure the lighting to your liking to simply increase its security level. You can also trigger the alarm manually if you see any unwanted visitors. You just have to open the Arlo app and go through the settings and you will find plenty of options from where you can custom set the light, whether you want it dim or bright. It displays sharp and beautiful video images with great colour quality. The night vision is also very sharp and good in quality that would not even miss a ghost. In short, the overall quality and view are a sight to behold in 2k HDR.
Features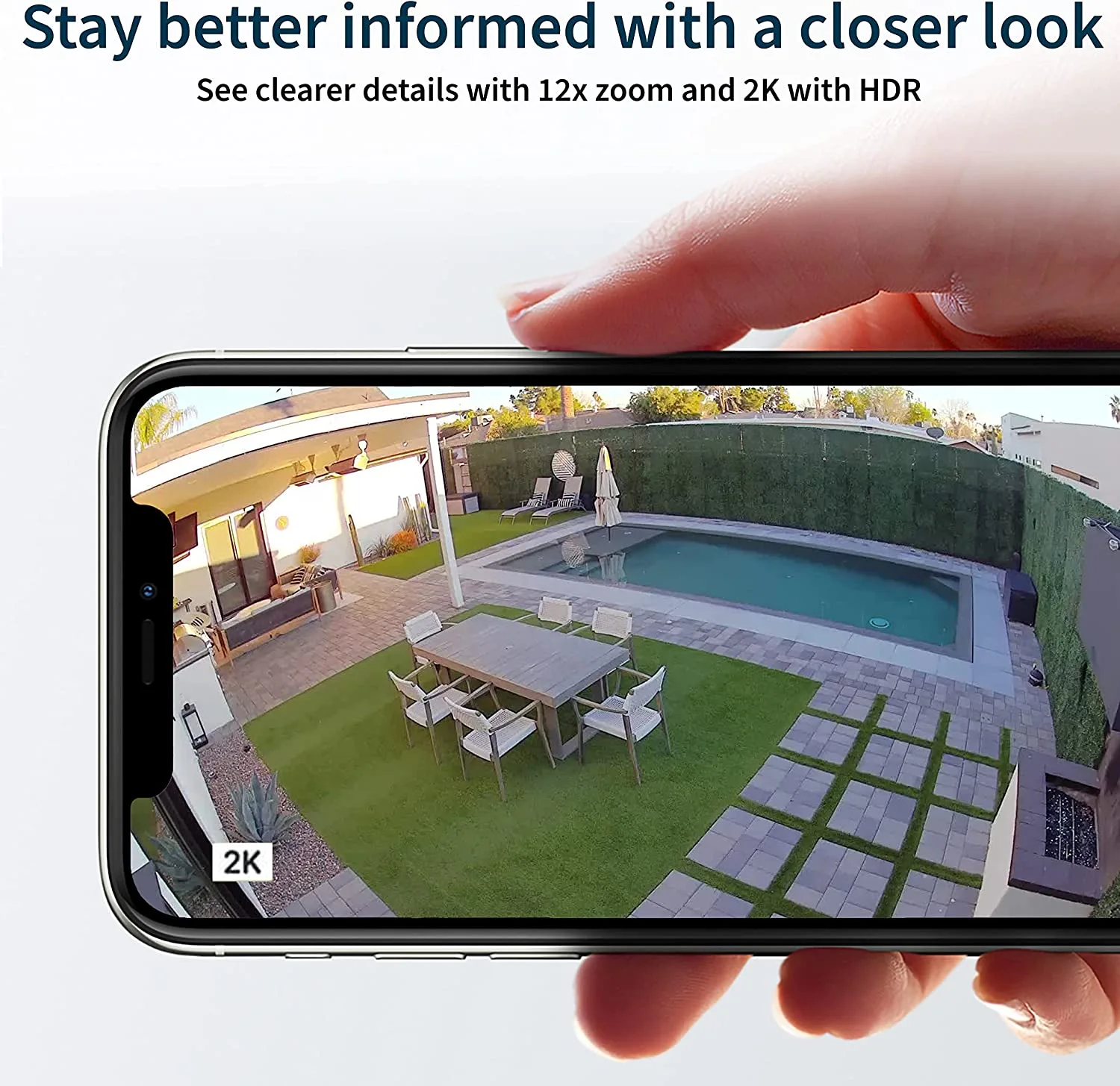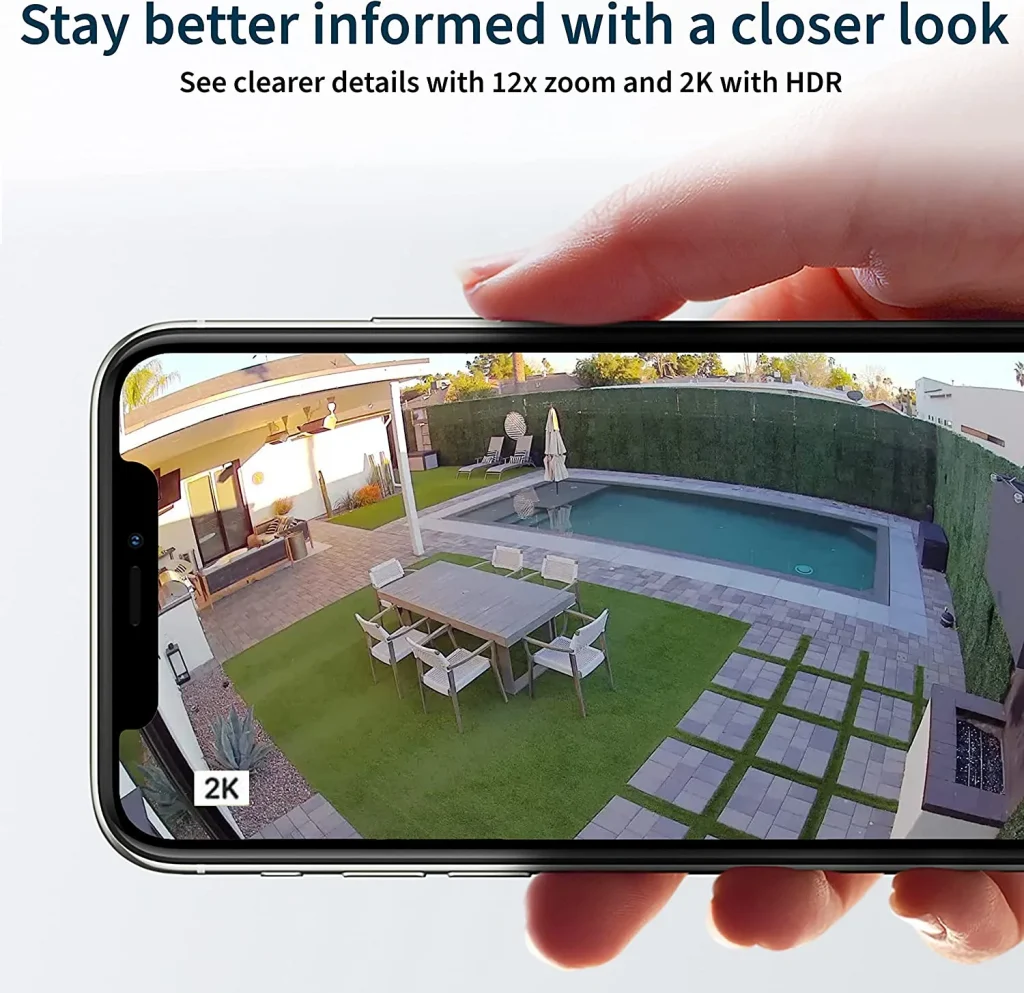 As we have discussed some of the features like 2k quality video with HDR, a sharp zoom and an amazingly wide view that covers everything. Apart from all that, the light has a 4000k white colour temperature and lights can also be dimmed. Arlo Pro 3 floodlight camera has a motion sensor, warning alarm, speaker, microphone, and two infrared LEDs. It works with Apple home kit, Alexa, Ok Google, Smart things, and IFTTT. Simply slide the camera assembly out of the enclosure to charge the battery. It not only has a 12x zoom system but it also has an automatic zoom that can detect a moving object or person and follow it.
It can be used with the same app that you use for the other Arlo devices. To see the camera live stream all you need to do is open its app and simply click the play button. There you will see on/off buttons for lights, a gear icon that will guide your way to the settings and a dimmer customization option. You can check the battery level, adjust its brightness, and even the light sensors and how they behave.
You will also find power management options. In order to have access to all these amazing features, you would need to have a subscription for it which will include cloud storage, object detection, alerts and every other feature that has been mentioned above. You will have a magnetic mount with the camera to get it attached to the wall which is quite simple.
The Bottom-Line
So in simple words, you definitely need an Arlo pro 3 floodlight camera in your life, if you are looking for high-level protection to be installed in your home. Arlo Pro floodlight camera gives you ultimate protection with features like 2k HDR quality, wider view, water-resistance and much more. It is an amazing choice, so wait no more and get yourself Arlo pro 3.
Read More Reviews:
Acer Nitro 5 Gaming Laptop [REVIEW 2022]