Laptops are must-haves for college students to help them with assignments, exams, and more. As a college student, you can seek a moment of refreshment by streaming your favourite movie or series or playing an engaging title. In other words, the best laptops for college students have to be quite versatile in performance, features, prices, and so on.
Are you looking for an upgrade to your college laptop? Then, you must be aware of the qualities that your laptop or notebook should have. Whatever you select, your next purchase should guarantee reliable CPU performance and durable battery life.
On the other hand, you can invest in a straightforward notebook, a 2-in-1 laptop, a MacBook, or a premium Windows laptop. The choice is yours, and there are unlimited options that might confuse you.
Let's check out the best laptops for college students in the laptop industry for 2023.
5 Best Laptops for College Students
1. HP Spectre x360 13.5-inch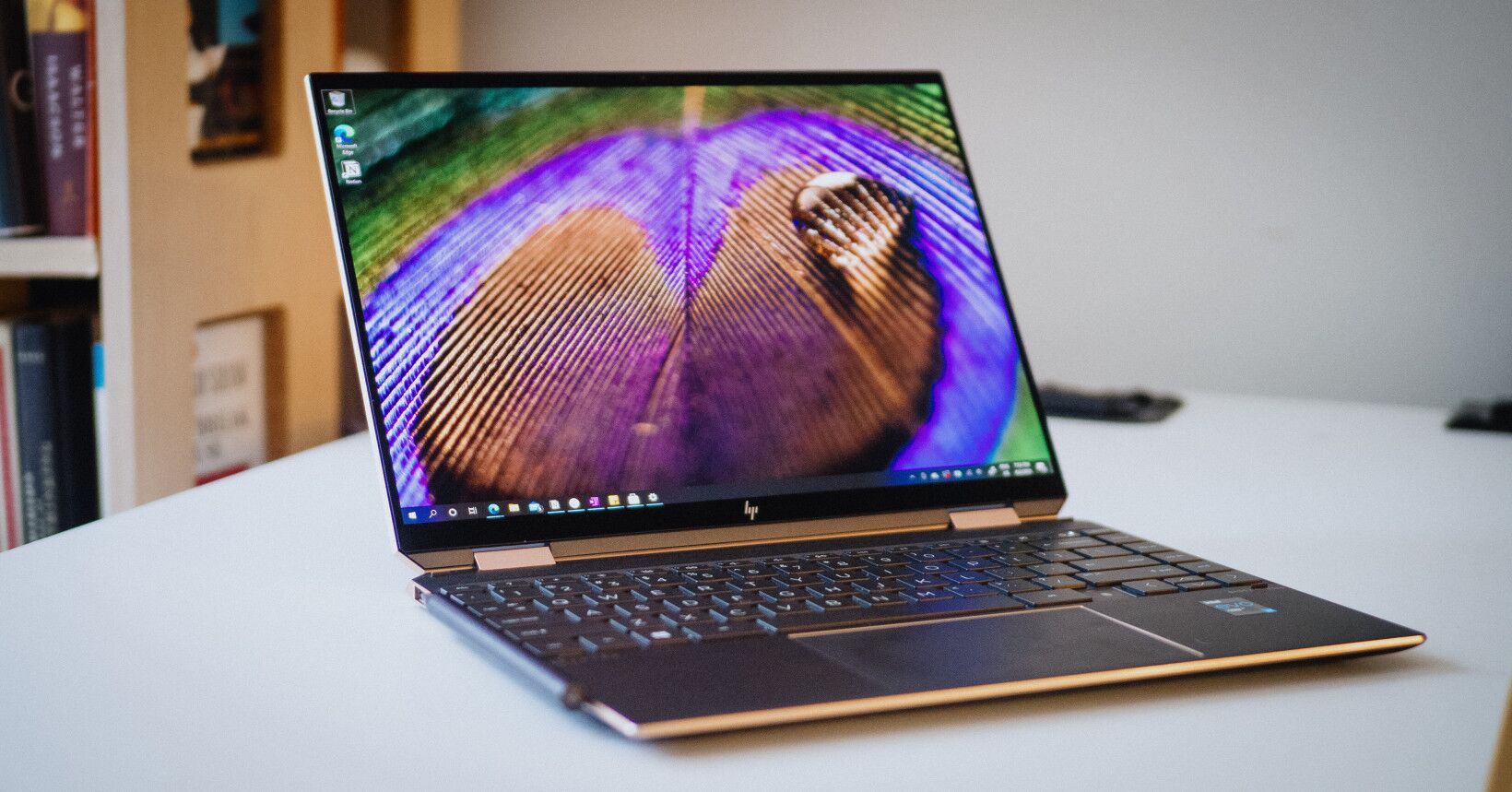 A sleek design, along with a fascinating touchscreen experience, is tempting for any college student. If you are looking for the same requirements, Laptop Repair Service experts recommend the HP Spectre x360 13.5" touchscreen laptop.
The advantage of grabbing this lightweight and thin laptop is that you can slip it easily into your backpack.
Recommended configurations for this laptop are the following specifications:
Processor: Intel Core i5-1235U
Display: 13.5-inch 1920×1280 touchscreen
RAM: 16GB
Storage: 512GB SSD
While testing, we found its battery life to be around 14 hours, that's pretty impressive for any school student. Additionally, this ultrabook offers fast performance and a comfortable keyboard for those days full of lectures and taking down notes. You can also flip the laptop to a 360-degree and use it as a tablet, thanks to its touchscreen feature.
However, this compact Windows ultrabook from HP has too much bloatware. You can uninstall them if you don't like them. On top of that, this laptop's processing power might not be sufficient for high-end gaming or 3D modelling experiences. Or else, this HP ultrabook is a great deal for web surfing, entertainment, assignments, and other similar aspects.
2. Apple MacBook Air (Late 2020, M1)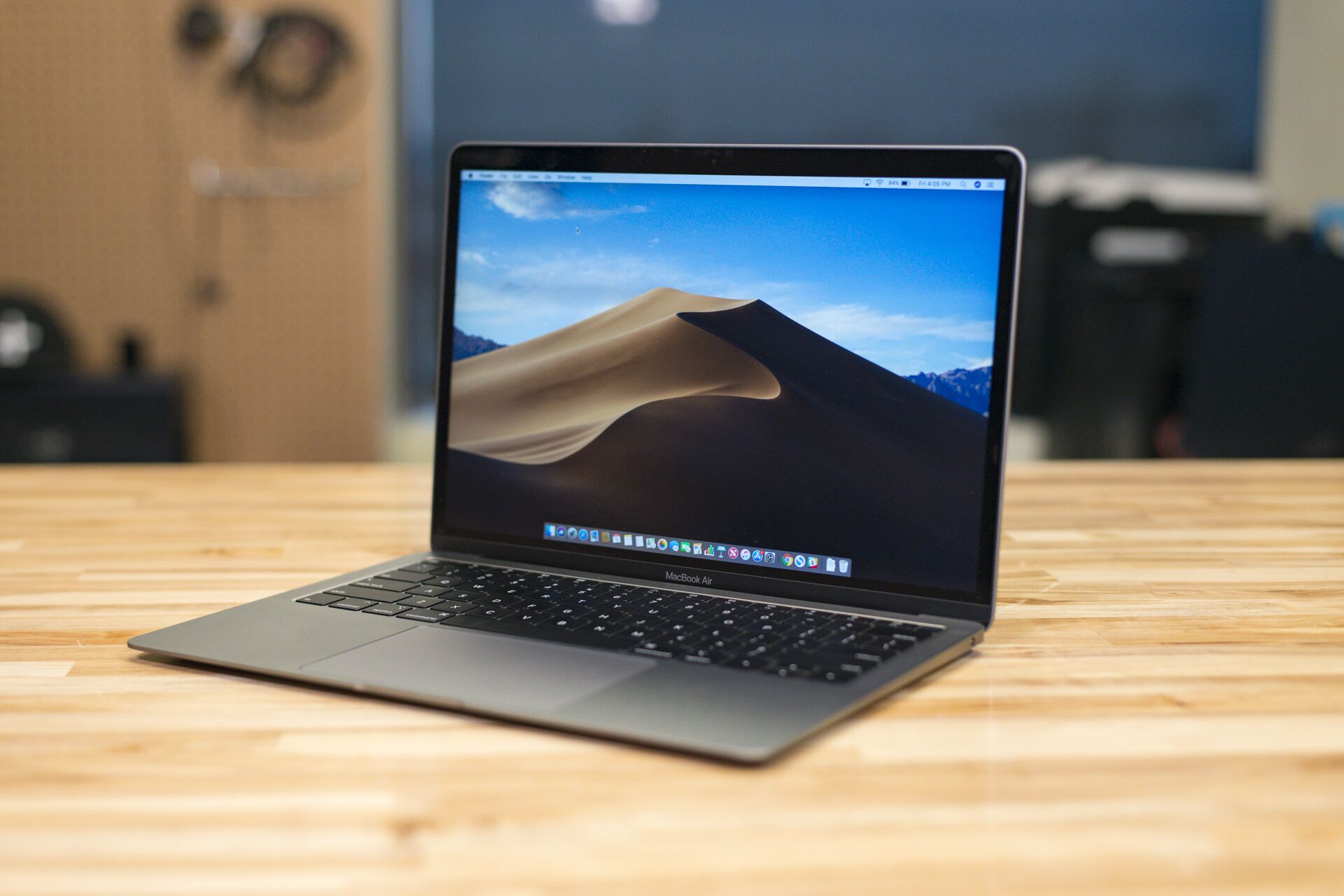 Are you hungry for faster performance and non-compromising features throughout your academic years? Then, don't give Apple MacBook Air a second thought.
We recommend the late 2020 version of the Apple MacBook Air that has an M1 in it instead of the latest and most powerful Apple MacBook Air with M2. The former is the right choice for students as per price factors.
This Apple MacBook Air (M1, late 2020) offers a 13.3" Retina display and stunning unibody metal construction. You can even select a colour from Space Grey, Silver, and Gold.
The best part of this MacBook is that it provides a battery life of up to 29 hours for video playback.
Check out its technical specifications at a glance:
Processor: Apple M1
Graphics Processing Unit: M1 (integrated)
Display: 13.3", 2560×1600 pixels resolution
RAM: 8GB / 16GB
Storage: 256GB / 512GB / 1TB / 2TB
If you own other Apple products, such as iPad or iPhone, then upgrading to this MacBook will prove to be beneficial for you in numerous ways. You can easily sync your iOS or iPadOS devices with a MacBook. In addition, this MacBook offers a comfy Magic Keyboard, and it's perfect for a college student.
Moreover, this MacBook comes with a fanless design which means that you can enjoy quieter interactions. However, this might lead to overheating during high-performance tasks. In addition, this expensive laptop doesn't offer much port versatility or touchscreen option.
3. Asus Zenbook 13 OLED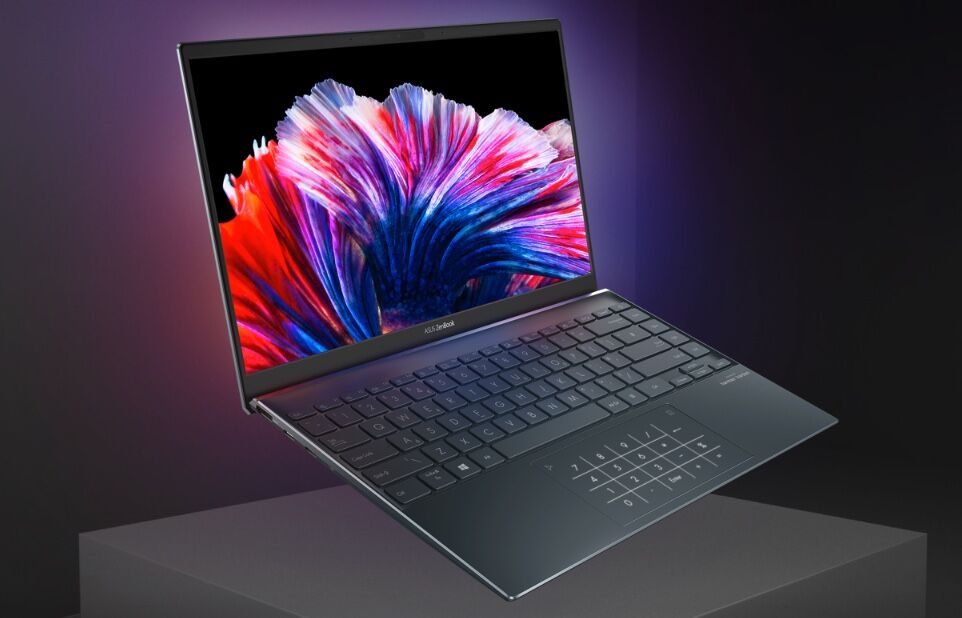 Most prefer an affordable yet good-looking laptop for their initial college days. Asus Zenbook 13 OLED is a solid choice if you are searching for a cheap laptop. This laptop features an outstanding 1080p OLED display and a lightweight package.
Therefore, it's easy to carry whenever and wherever you want. The laptop is also unbeatable when you have to attend a day full of classes. Its excellent battery life and stellar performance make the device a value-for-money option.
Take a look at the technical specifications of the Asus Zenbook 13 OLED:
Processor: AMD Ryzen 7 5700U
Graphics Processing Unit: AMD Radeon (integrated)
RAM: 8GB
Storage: 512GB
It sounds like a whole package but still has a few stumbling blocks. We don't find the integrated webcam fascinating. In addition, the laptop doesn't offer a dedicated headphone jack, but you will get an adapter to mend the problem. On the other hand, the speakers might be better at this price point.
4. Acer Chromebook Spin 714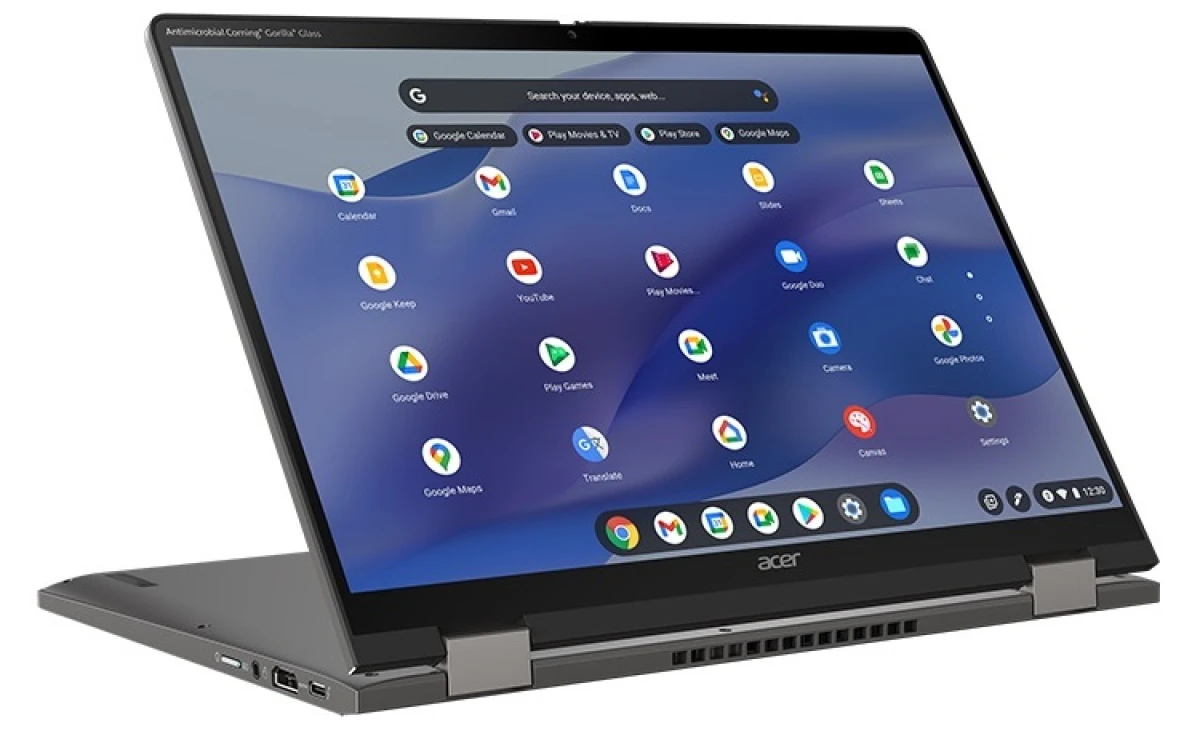 Chrome OS is one of the most user-friendly operating systems, and if you are a fan of this clutter-free OS, then the Acer Chromebook Spin 714 is ideal for you. This Chromebook is a 2-in-1 laptop, and the credit goes to its touchscreen facility. Bag this 14-inch Chromebook if you crave gorgeous design and speedy performance.
Despite being a touchscreen Chromebook, this device is sturdy and flexible. Carry your stylus along with this Acer Chromebook Spin 714 to take down notes, draw diagrams, and more. Undoubtedly, this is the best Chromebook a college student can get.
Additionally, the keyboard accompanies you perfectly.
Here's what you should learn about Acer Chromebook Spin 714's technical specifications:
Processor: Intel Core i5-1235U
Graphics Processing Unit: Intel Iris Xe
Memory: 8GB
Storage: 256GB
Display: 14" 1920×1200 touchscreen
The main drawback of owning an Acer Chromebook Spin 714 is its short battery life. It will last you up to 7 hours at a single charge. Hence, you have to be near a power outlet so that you can use the laptop all day long.
5. Dell XPS 13 (2021)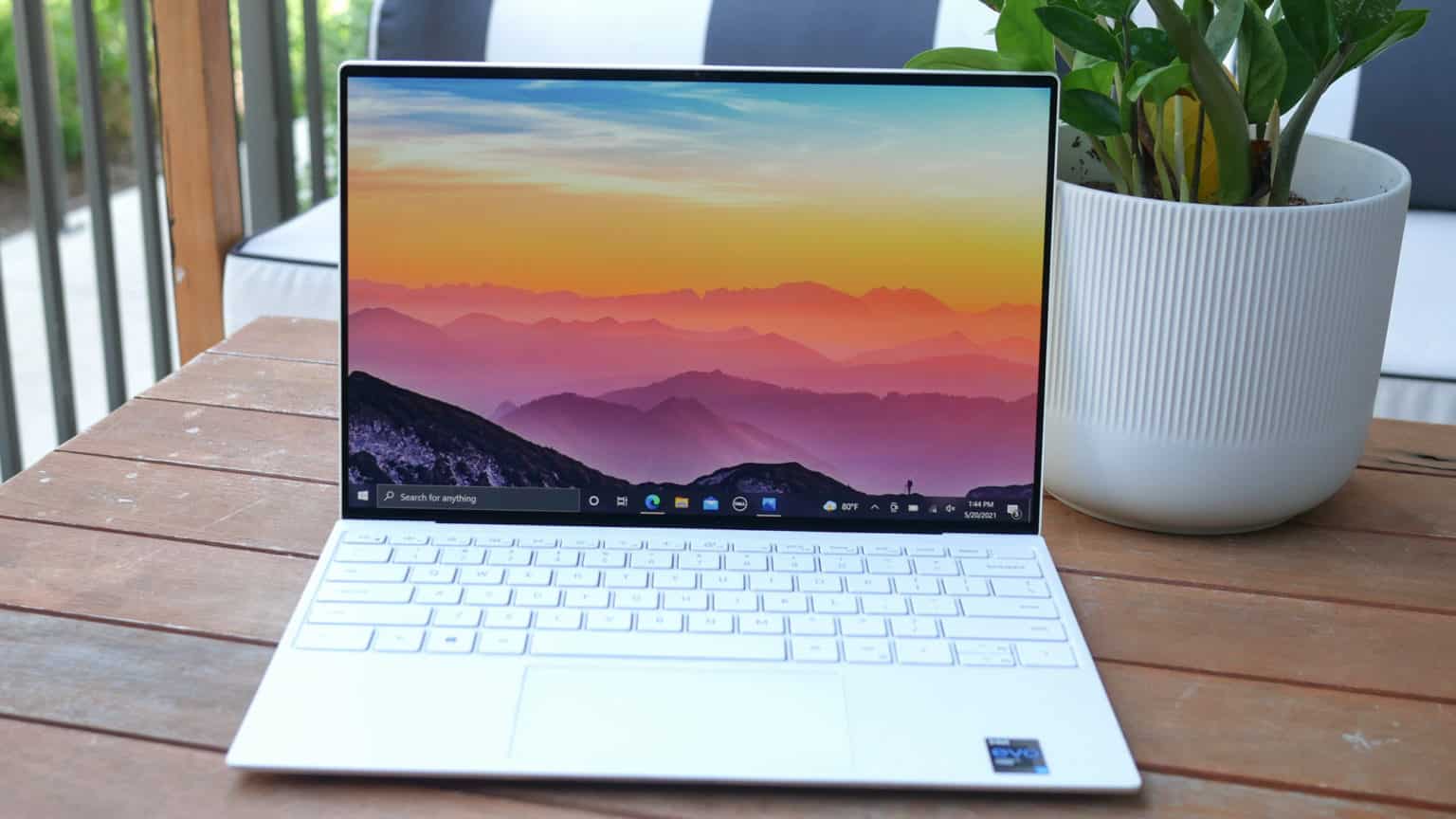 Are you after a premium Windows laptop for jaw-dropping performance and amazing battery life? Then, you should check out Dell XPS 13 from 2021.
It ships with an 11th Generation Intel Core i7 processor with magnificent performance.
On top of that, the laptop is ready to work with you and lasts up to 11 hours. You need not compromise its looks because Dell XPS 13 is as attractive as powerful. The laptop has nearly any bezel around its 13.4-inch display on every side.
Let's check out the specifications of this Dell laptop:
Processor: 11th Gen Intel Core i7 / Core i5 / Core i3
GPU: Intel Iris Xe
Memory: 8Gb / 16GB
Storage: 256GB / 512GB / 1TB / 2TB
Display: 13.4-inch, 4K or 1920×1200
Won't Dell XPS 13 be small for a comfortable typing experience? Well, Dell solved that issue with a larger keyboard and trackpad.
So, you can opt for this premium laptop from Dell if you don't have any issue with it lacking legacy ports.
Summing Up…
We have made it easier to decide the best laptops for college students. Make sure that your college laptop should be lightweight. Grab a laptop with a minimum of 256GB of storage for seamless performance. Pay special attention to battery life and college-friendly features. Additionally, don't forget to check whether you can get additional discounts by using your college ID. Also, check out the warranty period to be on the safe side. Best of luck with your next laptop upgrade!