Wi-Fi-enabled security cameras can reduce your stress by letting you watch what's happening at your home or office when you're not around. Security cameras allow you to monitor your pets, kids, elderly family members, employees, assets, intruders, their activities, etc.
With security cameras and their dedicated storage system, you can keep evidence as proof in critical cases. Additionally, with the latest security innovations, you can take advantage of the 2-way audio functionalities, motion detection, infrared night vision, alerts on mobile devices, voice control integrity, and more.
So, which should be the best security cameras for business and homes? We have tested many recommended security cameras and would like to suggest the best ones for your home and business.
Let's get started.
Best Security Cameras for Business & Home
Security cameras are the most efficient bets to keep your employees, company data, property, and family members safe. That's why you should invest in only high-grade security cameras.
According to Data Recovery Dubai professionals, you must own security cameras that offer the following features:
2-way audio to interact with your visitors or people over the camera.
High-definition images and videos.
Feasible options for video recording and storage.
Efficient power options.
Mobile app integration for easy access to security camera footage.
Support for voice control assistants such as Amazon's Alexa, Apple's Siri, Google Assistant, and more.
Infrared night vision for considerable distance and clarity.
Now, let's review the indoor and outdoor best security cameras for business and homes.
1. Eufy Indoor Cam 2K Pan and Tilt P24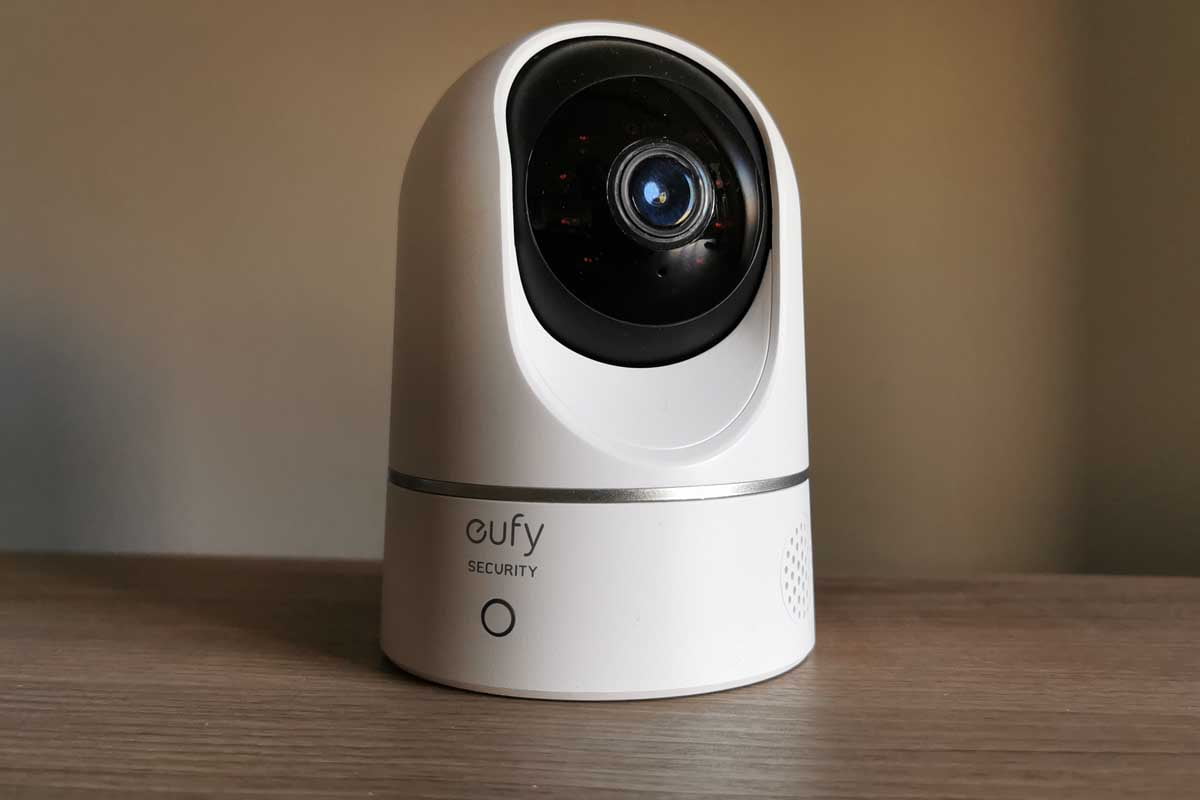 If affordability and premium video quality is your priority, you can't ignore this Eufy masterpiece. At this price, Eufy Indoor Cam 2K Pan & Tilt P24 offers exotic features that are only available from high-end and expensive security gigs.
We found the following features impressive for this Eufy security camera:
Sharp, high-quality 2K video
Incredible motion and sound detection
Cloud and local storage options
Useful for pet commands
Easy to install
Compatible with Google Assistant, Amazon's Echo, and Apple HomeKit.
Thus, this security camera is the best buy for homeowners. Additionally, it delivers flawless mechanical pan and tilt functions. However, the only drawback with this Eufy security cam is that it doesn't support IFTTT. You might not connect a few automation tools or security cameras to this Eufy setup.
2. ReoLink 4MP 16CH PoE Security Camera System
Are you looking for a plug-and-play security system for your small business or office? Then, you should check out this ReoLink 4MP 16CH PoE security camera system. This system offers 4 MP HD resolution along with night vision. You can even record videos at a resolution of up to 1440p.
Here are a few best things about this ReoLink security camera system:
Supports 16 channels or cameras simultaneously
3 TB of hard drive storage capacity
Free ReoLink app that can work with Wi-Fi, 3G, 4G, etc.
Up to 100 feet of night vision capture
Easy installation
Wired and wireless technology
Offers Remote Access for Windows, Mac, iOS, and Android devices.
Moreover, you can playback 4 cameras at the same time. Well, there's a small hiccup for this ReoLink security camera system, and this offers only monochrome video output.
Hence, it might not be for everyone. Otherwise, this security camera system is ideal for small offices according to the price compared to a minimal surveillance cost.
3. Arlo Pro 4 Spotlight Camera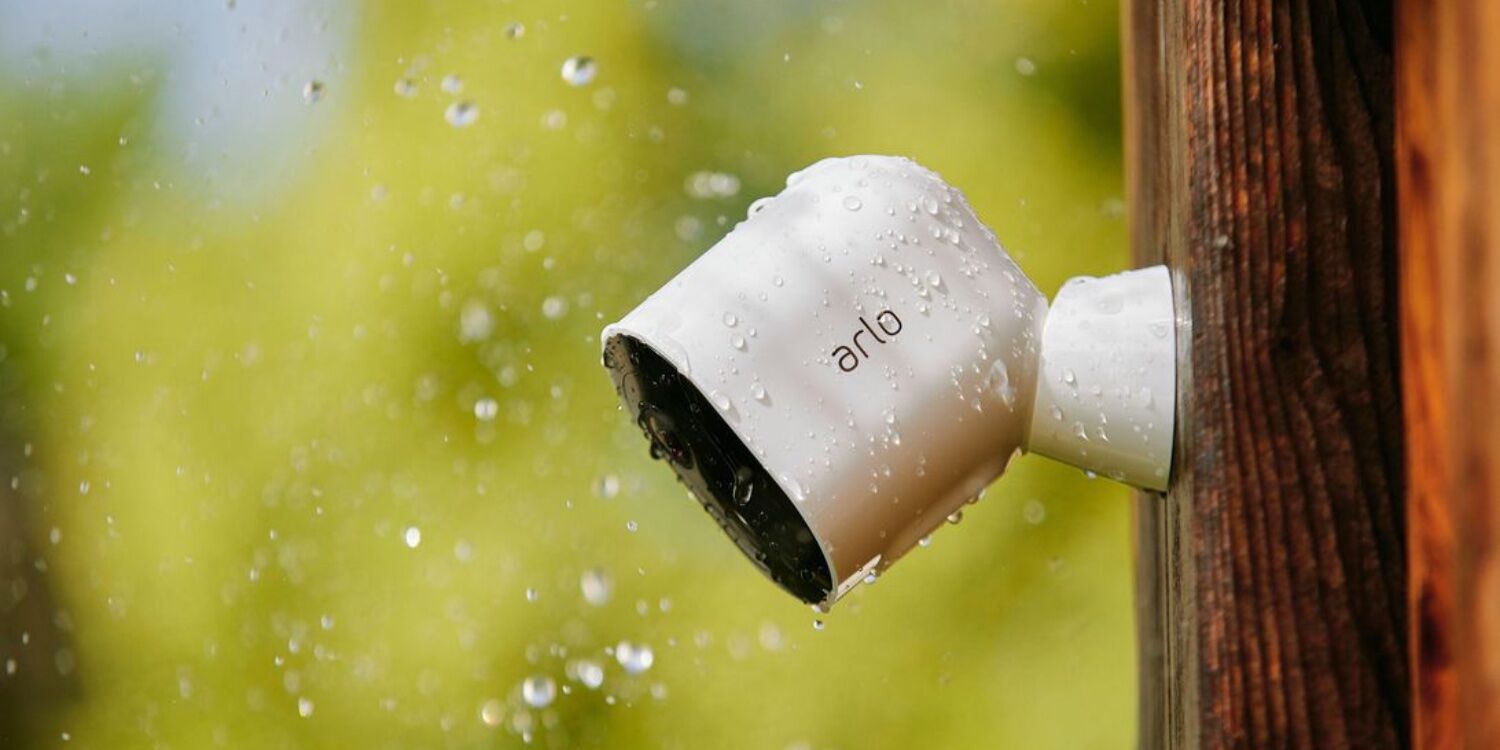 Arlo Pro 4 is a supreme choice if you are searching for a discrete and compact design apart from outstanding features. What impresses us about Arlo Pro 4 is that you can use it as an indoor and outdoor camera. This high-resolution security camera offers motion-triggered footage and a wide field view of 160 degrees.
Other notable functionalities of the Arlo Pro 4 Spotlight Camera include:
Casting a bright light on moving objects or persons while capturing them
Precise motion detection
Detailed 2K video resolution with color night vision
Easy to install
Battery-powered security camera system
Integrated siren
No need for a hub
Third-party integrations include support for Google, Alexa, Siri, IFTTT, etc.
Therefore, Arlo Pro 4 can be a perfect solution for your home and business security needs. However, you must subscribe to Arlo Smart Plan to get basic and advanced benefits from the security camera setup.
4. Ring Stick Up Cam Battery
If you have Amazon Echo and other devices at your home, then Ring Stick Up Cam is your ideal security camera. Syncing up a Ring Stick Up Cam with other Amazon devices is incredibly easy, and the credit goes to Alexa.
On the other hand, it's super easy to mount or stick this Ring security camera on any ceiling or wall. Its battery can last up to 12 months with a single charge.
Check out the pros of leaning toward the Ring Stick Up Cam Battery:
Entirely wireless
1080p bright HD video support
It doesn't require a hub
Compatible with IFTTT and Amazon Alexa
Field of view up to 115 degrees
Built-in siren
2-way clear audio
Great night vision
In addition, you can get a warranty of up to 2 years for the Ring Stick Up Cam device. However, you must subscribe to a preferable cloud service to store videos.
5. ANNKE 5MP Lite Wired Security System
If you are looking for crisp daytime recordings, low bandwidth usage, and waterproof cameras for optimal outdoor functionalities, then you should review the ANNKE 5MP Lite security camera system. Apart from outdoor image capturing, this camera system works great as an indoor camera.
Get 24×7 surveillance benefits no matter what weather conditions are with this ANNKE security camera system. This security camera system is the best for businesses, and it can work with 3G, 4G, 5G, and other leading connectivity options.
Here are some highlights of this camera system:
Supports 8 cameras at the same time
IP67 weatherproof rating
1080p resolution
It can be connected to cameras, tablets, and smartphones
Offers accurate and smart motion alerts and remote access
1 TB of storage
6. Wyze Cam V3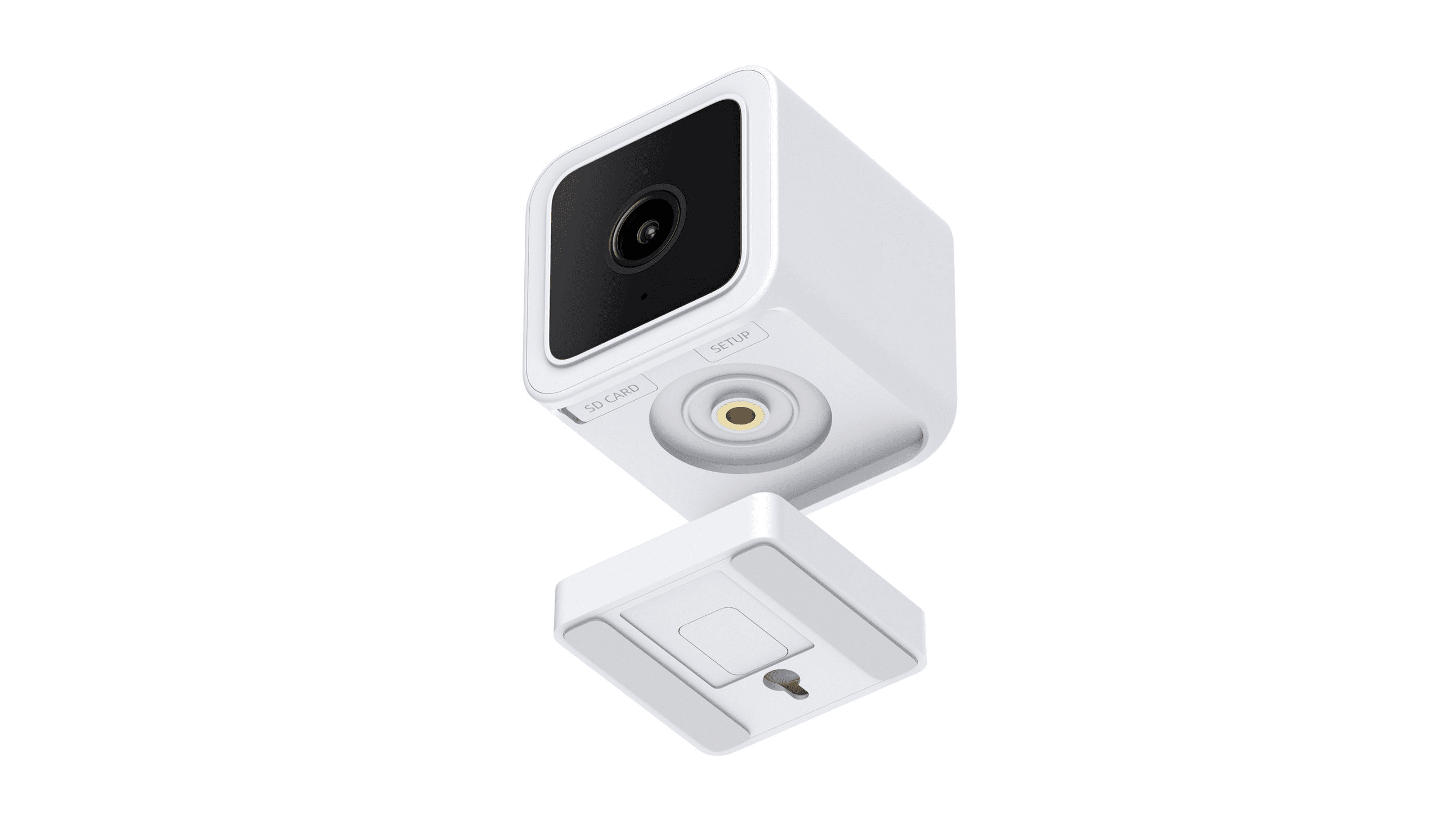 Another outstanding security camera for indoor and outdoor surveillance is Wyze Cam V3. This is a worthy security investment that you can opt for in your home. It might be more expensive than the Eufy one, but it's worth it. Wyze Cam V3 supports various third-party integrations and virtual assistants.
Check out the prime features of Wyze Cam V3:
Support both cloud and local storage
Sharp 1080p video resolution
Colour night vision
Accurate sound, person, and motion detection
Easily works with other Wyze cameras, smart bulbs, door locks, and more.
An affordable option for both indoor and outdoor monitoring.
Integrated siren
Supports Google Assistant, IFTTT, and Amazon's Alexa.
On the other hand, Wyze Cam V3 doesn't support Apple HomeKit. That's why it's not an ideal purchase for Apple product buyers. In addition, a few features need a subscription.
Final Verdict
We find the Eufy Indoor Cam 2k Pan & Tilt P24 one of the best security cameras for business, and you can also conduct thorough research on it. Google Nest Cam Battery is another recommended choice that you can review.
It also comes with face recognition, intelligent detection, dual-band Wi-Fi, and Google Assistant support. However, this doesn't support Apple HomeKit, IFTTT, and Alexa.
Whatever security camera you choose, pay attention to the price and maintenance cost. Almost every security camera requires a video storage, access, and advanced functions subscription.
Now, you know about the best security cameras for business and home. Do check out the subscription cost before you commit to any particular security camera system for your residence or business.